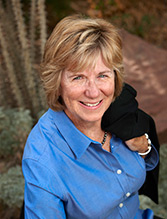 Ann McGinley
Ann C. McGinley is the William S. Boyd Professor of Law at the Boyd School of Law of the University of Nevada, Las Vegas, where she has taught since 1999. A cum laude graduate of the University of Pennsylvania Law School and an editor of the University of Pennsylvania Law Review, Professor McGinley clerked for the Honorable Joseph S. Lord, III of the Eastern District of Pennsylvania and practiced commercial, employment, and civil rights litigation. From 1989-95, Professor McGinley taught civil procedure and legal research, writing, and analysis at Brooklyn Law School. She joined the Florida State University College of Law in 1995 where she served as associate professor of law and director of skills training. Professor McGinley is an internationally recognized scholar in the area of employment law, employment discrimination and disability law and a leader in Multidimensional Masculinities Theory, an emerging discipline that applies masculinities theory from social sciences to legal interpretation.
She has published more than forty law review articles and book chapters. She is a co-editor of Masculinities and the Law: A Multidimensional Approach (NYU Press 2012) (with Frank Rudy Cooper) and a co-author of Disability Law: Cases, Materials, Problems, Fifth Edition, and Disability Law: Statutory Appendix: Federal Statutes and Regulations, Fifth Edition, and Disability Law: Teachers' Manual, Fifth Edition (LexisNexis) (with Laura Rothstein). Her book in progress, which will be published by New York University Press in 2014, is entitled Through a Different Lens: Multidimensional Masculinities and Employment Discrimination Law.
Read more here.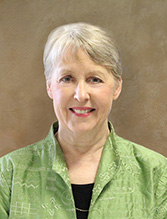 Laura Rothstein
Laura Rothstein joined the Louis D. Brandeis School of Law at the University of Louisville as Professor of Law and Dean in 2000 (serving as dean until 2005).
During her 37 years in legal education, she has written 15 books and dozens of book chapters, articles, and other works on disability discrimination, covering a broad range of issues, with an emphasis on disability discrimination in higher education. In addition to her work in disability law, she has worked to promote racial and gender diversity within legal education and the legal profession.
She has also served in numerous leadership roles within legal education.
Professor Rothstein's work to promote diversity and raise awareness on issues of disability, gender, and race have been recognized. She is an elected member of the American Law Institute. She uses her scholarship as an "advocate through education" and hopes to influence policy and practice by increasing awareness and understanding of disability rights issues.
Read more here.